Recommended Property Management Companies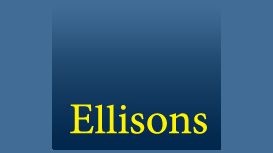 Our award winning and innovative approach to marketing keeps us at the forefront of quality estate agency. All of our staff are long-established, knowledgeable and committed. Their passion rarely

fails to rub off on our clients and they never lose focus on providing customer service excellence.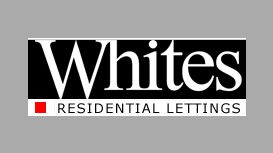 We are a leading Letting and Managing Agent for Northampton and surrounding villages. Whether you are a tenant or a landlord letting your property could never be easier than if you use Whites. The

company is a member of the the Association of Residential Letting Agents, the Ombudsman Scheme and the National Association of Estate Agents, all of which guarantees the professionalism which you demand from your letting agent. Whites can offer a Let Only or a Fully Managed service to suit your needs.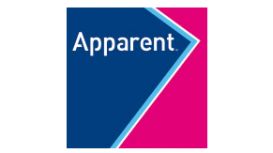 Apparent Properties specialises in residential sales, lettings and property management in Barnes SW13, Mortlake SW14, Sheen SW14 and the surrounding areas. The company is headed by Chris Peskett, a

successful residential developer and Landlord with extensive experience of the South West London property market, both as principal and agent. If you have properties for Sale in Barnes, Sheen and the surrounding areas please do not hesitate to contact us for a free valuation.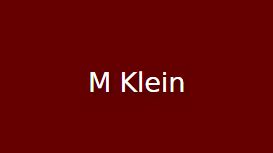 M. Klein Property Management was established in 2002 as a specialist letting and management agency of flats and houses in West London. Our portfolio of clients has grown considerably since then and we

now manage properties across Central London. Furthermore we have branched out into block and freehold management of small and medium sized blocks of flats. For more information please visit our dedicated page for block management.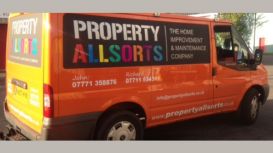 We at Property Allsorts are a highly professional partnership that you can depend on when it comes to property maintenance and home improvements. Whether it be for flats, houses or commercial

property. Here at Property Allsorts, you can count on our knowledge and experience to provide a personal service for you and your property. We aim to provide a high-value property management service driven by our commitment to cooperating with our clients and meeting all their requirements.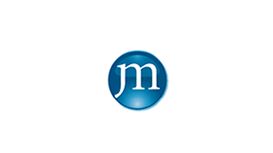 John and Jacqui Mortimer established their property business in 1990. From the beginning, the business has grown to cover many of the areas within the UK. We maintain the personal and friendly aspects

of a family business, but having the advantages of support and buying power of a larger company.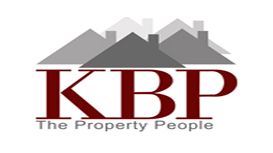 KB Properties is a widely recognised firm of professional and independent estate agents. Our experienced team exceeding offer the complete property service, providing comprehensive advice and

assistance in the sale, rental, management and surveying of residential and commercial properties. KB Properties strive to offer the highest level of service by combining a traditional and professional approach with 21st century technology.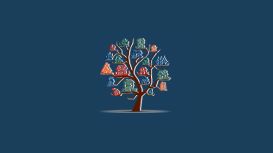 Midos Management provides a hassle free property lettings, management and maintenance service throughout London. We have been established for over 15 years, throughout which time we have experienced

consistent growth by working with our long standing clients and new clients joining the firm almost every month.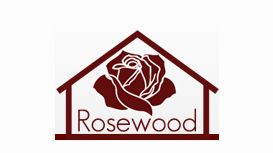 We are an established independent online agency specialising in Residential lettings & Property management. Our experience in the market gives us the knowledge & experience to deliver a professional,

reliable & effective service. We hope Rosewood Lettings will give you a personal customer service that exceeds your expectations.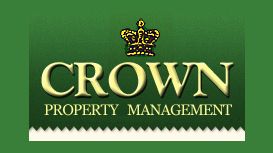 Darren Stocks MIRPM has been involved in the Property Management market since 1986. This year marks Crown Property Managements' 20th anniversary of the company which Mr Stocks (with a little help) has

built up into one of Torbay's largest independent lettings & estate management companies.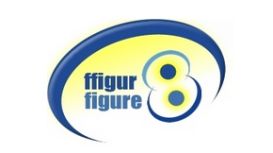 Our vision is to deliver a high quality training provision to our clients and service users. We aim to exceed expectations, in order to establish a long standing partnership with our existing clients,

whilst also seeking to nurture new partnerships. We exist and continue to grow as a direct result of client satisfaction. We actively strive to further develop the company, so that we continue to drive forward client satisfaction and also extend our client base to deliver our full range of courses.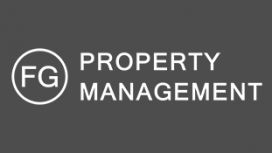 At FG Property Management we are a team of professionals who are dedicated to making you earn as much as possible from your property while you're away. Also, we are always available to support both

the guest and the landlords to deliver refined listings, in the most sought after postcodes in London and Paris, without exorbitant prices.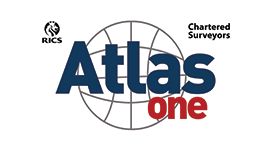 Our surveyors are based in central Manchester and south Manchester. Our surveyors provide expert advice on all types of commercial property, industrial property, residential property, property

management and surveys. We are an independent firm of chartered surveyors, operating primarily in the north west of England with a strong emphasis on Greater Manchester.
We are a local, independent firm specialising in Residential Property Sales & Lettings and Property Management. With over 20 years property experience working with owners and landlords, from all walks

of life, we are able to provide comprehensive property sales and lettings advice. Please feel free to browse our portfolio for properties that are currently available.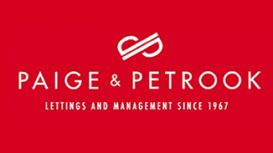 Lettings and Property Management Specialists in Bushey, Eastcote, Harrow, Hatch End, Moor Park, Northwood, Pinner, Rayners Lane, Ruislip and Stanmore. Our experienced letting's team offers landlords

and tenants a personal and professional service which deals with all aspects of residential lettings and property management. Our aim is to maintain the highest standards for our landlords and tenants. Call it rentals, lettings or property management, we are the specialists and have been since 1967.
---
A property management company can make a big difference and support the work and business of landlords. In fact, a property management company is the best way for a landlord to maintain a portfolio of properties with ease and efficiently. Of course, a landlord can always try and monitor and manage their properties, renting them out and go through the whole process themselves. However, without the support and help of a property management company, the whole experience is most certainly going to be a lot of hassle and stress. In case you are a landlord and you want to avoid experiencing all that stress, we recommend you become free from all that and rely on the help of a property management company. By paying a percentage of every month's rent, you will be able to enjoy the support and help of a property management company that will take all worries and stress away from working with properties and tenants. It all sounds great and you are probably already considering working with a property management company. However, finding a property management company that is reputable and reliable enough could become a challenge for you. So in order to help you find a property management company that will effectively work on your projects and look after and perfect out all affairs of your rental properties, here are some useful tips for finding a trustworthy property management company.
Get Referrals for a Property Management Company
Naturally, the best way to start looking for any company or business, a property management company included, is by looking for referrals and recommendations. You can either do that by checking out online for testimonials and reviews from other customers and clients. You can also look out for referrals for property management companies by speaking to people you know. Maybe some of them have already worked and still benefit from the service of a property management company and they can recommend it as reputable and reliable. Maybe some of them had a negative experience with a property management company they will warn you about. No matter the case, checking all those sources of information will give you a good idea of what to expect from a property management company and where to find a good one. Referrals will help you narrow down your choice and potentially help you find the best property management company for your requirements and needs.
Different Sources of Referrals for a Property Management Company
Getting referrals and recommendations is a very effective and easy way to find your property management company. However, always take into account the assumption that some people may be biased towards a property management company and service. Therefore, you are always recommended to check at least a few sources before making a final decision. The same thing applies if you are checking online for testimonials and opinions. Some companies may create misleading information about them online by having people write positive reviews and share misleading information online when these reviewers have not ever been clients of the property management company and service.
Property Management Company – Organise Interviews with the Few Shortlisted
Meeting in person with a representative of a property management company you are interested in to is a very good way to understand more about the company, their style of work, how they can meet your expectations, and do they offer the right service for your requirements and needs. Such interviews will give you valuable information and understanding of what you are looking for a probably help you choose the best property management company. Such a meeting will reveal a lot of new aspects of the work and performance of a property management company and maybe give you a chance to consider some aspects of working with a property management company you haven't thought of yet. When organising such meeting, make sure to discuss all the terms and conditions of the property management company and their requirements too. All that will help you narrow down your choice
How the Property Management Company Handles Vacancies
As an owner of a rental property, vacancies are probably one of the biggest challenges and stress for you. Therefore, it is your priority to find a property management company that handles vacancies in a beneficial for you way. Whenever you are researching a property management company, don't miss to check out how the company is handling vacancies. For example, a property management company may charge a fee for total number of units. However, another property management company will not charge a fee if a unit is vacant. When considering a property management company, always think of this aspect and what options meet your needs the best. One more thing to consider when discussing all terms with a property management company is whether or not the property management company will advertise and rent out vacant units in your rental property before finalizing the property management agreement.
Property Management Company – Learn More About Tenant Screening and Rent Collection Methods
Naturally, two of your most important concerns as a landlord will be the good selection of reliable and good tenants and the timely receipt of monthly rents. Therefore, when you are working with a property management company, you want to be sure that the company will take proper care of both aspects. This pretty much means that you want to inform yourself about the tenant screening and rent collection methods a property management company is utilising. Since having bad tenants is a very bad thing for you as a landlord, because such are considered a higher risk for the property by potentially damaging it. Therefore, you want to make sure that the property management company can handle such situations, also have efficient methods for selecting good tenants and minimise the risk of potential damages of the property. When you are looking for a reliable and reputable property management company, don't miss to take your time, consider all of the above-mentioned aspects, and doing your due diligence. While not absolutely guaranteed, all these tips can definitely help you narrow down your choice and potentially find a property management company you enjoy working with.
Get referrals for a property management company
Different sources of referrals for a property management company
Property management company – organise interviews with the few shortlisted
How the property management company handles vacancies
Property management company – learn more about tenant screening and rent collection methods