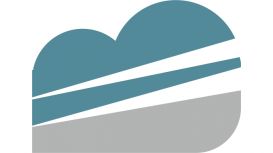 We are Cloud Painters. A small but growing company of professional painters and decorators in London. We are a friendly team and we work hard to provide high-quality work and first class customer care. Have a look at our testimonials and you'll see we do our best to provide the best service in London.
Cloud Painters offer a competitively priced service throughout the London area. We work on residential, commercial and office buildings and provide an internal and external painting service. We also supply and fit laminate flooring.
Services

Is your office space in need of a refresh? If you are not sure where to begin when it comes to decorating your commercial spaces, then you need office painters in London.
At Cloud Painters, we have a great deal of experience in commercial painting and decorating. Our team have a passion for creating beautiful new spaces for companies all across London. We are so much more than just commercial decorators; we strive to create inspirational work environments through quality painting and attention to detail. As office painters in London, we work to the highest standards at all times. We pride ourselves on our satisfied customers.
Reviews and Ratings
Excellent service, I'm really happy with the outcome!