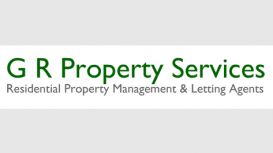 Established in 1997 G R Services specialise in Residential Letting and Management of properties in Bridlington, Filey and surrounding areas. We offer a complete letting and management package to

ensure you receive the very best service. Whether you are an existing landlord, considering purchasing a property to let or a tenant looking for your next home, please do not hesitate to contact us.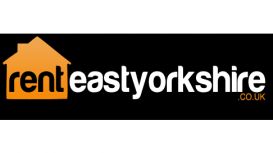 Rent East Yorkshire Ltd is a modern take on the traditional services offered by Letting Agents and Estate Agents. We only deal with residential property lettings, so we always give our Landlords and

Tenants the expert service required. As a lettings customer you are our number one priority. We are a Driffield based company and offer our property letting and management services throughout the East Riding of Yorkshire.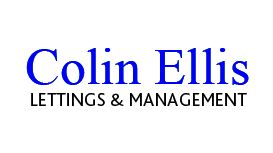 Colin Ellis is an independent & affordable property management company providing property lettings & Block Management services with a flexible approach to take care of all your requirements. At Colin

Ellis we manage all types of residential properties in Scarborough & surrounding areas. Whether you own a Bedsit, Terrace, Semi or Detached Luxury Home we can provide a management package that is right for you.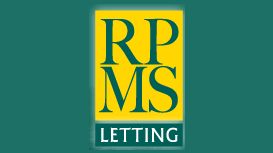 Are you looking for an independent, dedicated letting agent to help you find your next property investment, tenant or home? A responsive, passionate customer service driven company that keep things

simple, professional & friendly? A pro-active letting agent that guarantees nationally accredited and recognised codes of conduct to protect both landlord and tenant? A local agent with over 20 years experience who has successfully carried out over 3000 lets?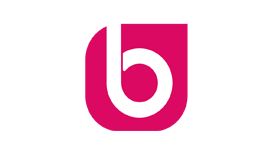 Bulmers Letting Agency is the only specialist letting agent in Ryedale, offering a refreshing and alternative way to let and manage property. The company is headed by Sally Bulmer MARLA who has worked

in the Letting profession for many years, and is assisted by Samantha Marwood MARLA, Anita Cooper, Claire Curtoys, and Rosie Bulmer. Our staff possess the knowledge and experience necessary to ensure your property is in safe hands and enable Bulmers to deliver the quality service you deserve.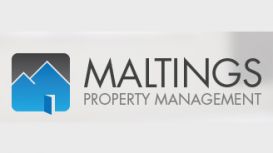 Since its formation in 1992 Maltings Property Management Hull has established an impressive reputation for providing a comprehensive and professional property management service for both landlords and

tenants. Our dedicated letting agent team offer a professional approach to property management applying years of experience gained within the industry to cater for the needs of each individual client.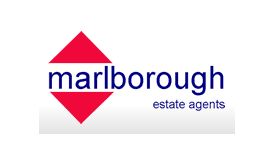 Established in 1980, Marlborough has developed into a leading independent estate agency in Hull. The repeat business that we receive from our loyal customer base is the foundation on which the company

is built and without their trust and confidence we would not have got this far. Our aim is to provide a personal service with a strong emphasis on customer care, attention to detail and a willingness to go the extra mile.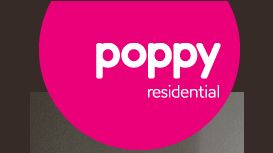 When the company was originally founded it was known as MARLIN PROPERTY, its founder Mark Brooker, a portfolio landlord himself saw the need for a tenacious, passionate and dedicated letting agent.

Having experienced some of the existing local lacklustre property management for himself Marlin Property was born. In 2009, Mark Brooker and his wife were blessed with the birth of their baby daughter who they named Poppy. To commemorate her birth he decided to rename his company after her.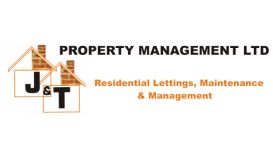 We have been involved in the management of flats and houses in the rental market as landlords, managers and maintainers for over 10 years within the local area. In addition to our rental and

management business we are able to provide a 24/7/365 repair and maintenance service through our in house maintenance team for the convenience of both our landlords and tenants. No more having to make a series of calls to different contractors, one call and it's taken care of.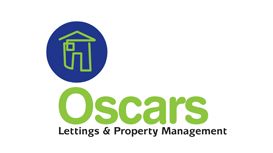 If you are a prospective tenant looking for a property to rent, or you are a landlord who need a lettings agency to help market and manage your property in Hull, then we can help. We can also advise

on property investment opportunities, and help landlords to manage their property portfolios. We have a highly experienced lettings team, who work across the whole East Yorkshire region, and we are passionate about what we do.
---
Are you seeking passive income from a real estate? Indeed, this is one of the best ways to get a stable income. Therefore, many people are purchasing a real estate just for the sake of following an investment income strategy they have in mind, as a pro property management company in Bridlington shares. However, in order to make money, it is important to manage your property properly and this is when you need the professional help of a property management company in Bridlington. Even if you don't want to get the service of a property management company in Bridlington, at least you can benefit a lot from the recommendations and tips by a pro property management company in Bridlington, right? This is what today's article is all about. Stay tuned for some really good tips by a property management company in Bridlington.
Property Management Company in Bridlington – Do It the Right Way
A property management company in Bridlington will tell you that there is a Holy Trinity of managing a real estate property and it includes transparency, hard work, and honest communication. You don't want to set the wrong expectations when renting out a property, no matter if long-term or short-term. However, it will be all pretty hard and time-consuming to do without the professional help of a property management company in Bridlington. The right property management company in Bridlington will help you take some of the pressure off. Therefore, today we provide you with some key tips from a pro property management company in Bridlington.
Tip from a Property Management Company in Bridlington: Get to Know Your Home
When you purchase a new property with the idea to rent it out, a property management company in Bridlington advice to first get to know the property very well and all the property's systems. As a property management company in Bridlington will remind you, every property have a set of systems and each system has its specific service interval and lifespan. You don't want one of these systems to fail while you are renting out your property, as the property management company in Bridlington suggests. Therefore, it is now your priority to check all systems and ensure they are all well-maintained.
Tip from a Property Management Company in Bridlington: Reinvest
In case you are running the property as a holiday rental, then you should be prepared that you need to reinvest in this property, as suggested by a property management company in Bridlington. A property management company in Bridlington will suggest using part of the revenue you earn from renting out for reinvesting. The more guests you have, the more "use" the property will get and the more you will have to work on it. In case you don't have the time to deal with all that, you can hire a property management company in Bridlington to take care. However, you can also do it without a property management company in Bridlington but it will be more engaging and time-consuming. At the end of the day, using the help of a property management company in Bridlington is truly useful and worth the money.