Recommended Property Management Companies
FEATURED

(1)

028 3744 5055
Based in Co Armagh, Hillmount Management was founded to meet the growing need for a comprehensive and competitive estate management service in Northern Ireland. Being qualified specialists in property

and amenity management enables us to design and deliver cost effective, professional management solutions. We provide block management, estate management, open space management and insurance for resident management companies throughout Northern Ireland including Armagh, Portadown, Lurgan, Antrim, Banbridge and Newry.
Our Estate and Block Management includes:FINANCE MANAGEMENT Preparation of an annual budget to assess the level of annual service charges.
I would highly recommend Hillmount Management to any housing development that requires a management company. Our housing development was very badly let down by a local company and I could have lost the sale of my house because of it. I contacted Andrew and he was professional and extremely helpful from the start. He provided the residents with a detailed breakdown of costs involved, laid out exactly what he would be responsible for and liaised with the residents to reassure them that he would manage the company effectively. Hillmount took on the management of the housing development and also provided me with letters for our solicitor to aid the sale of our house. I would have no hesitation in recommending this company.
Testimonials
Hillmount Management has been very proficient in improving our housing development.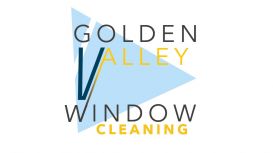 Golden Valley Window Cleaning offer window and gutter cleaning services, pressure washing and roof moss removal to property management companies and homes across Gloucestershire and surrounding

counties. We are fully insured, we offer different payment options and a text reminder when we are coming. We clean the frames and sills each visit and attend on a regular basis monthly or every other month. Get in touch contact@goldenvalleywindowcleaning.co.uk see how we can help and what we can offer.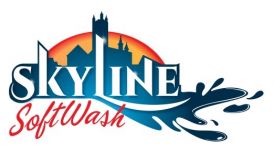 Skyline Softwash is a local, dedicated family run SoftWash company in Gloucester that offers a local service to many businesses and homeowners throughout Gloucestershire and the surrounding areas If

you want the exterior of your home or business to look fantastic. WHAT IS THE SOFTWASH SYSTEM? SoftWash Systems products have been used since 1992.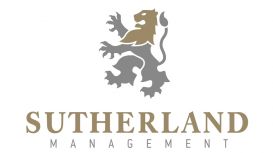 A family-run business, we manage more than 300 properties, providing excellent customer service to all our landlords. We have offices in Edinburgh, run by Stewart Sutherland, and in Dundee, run by

Allen Smith. Our teams are professionals who make letting your property straightforward. We have in-depth knowledge of the property market and will take care of managing your investment. When you let your property with us, you can be confident you are working with the property experts.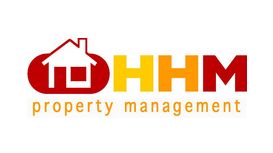 HHM Ltd have been in busines since 2001 and the value of property currently under management exceeds £150 million. By providing cleaning and changeover services and managing regular maintenance

issues we have enabled hundreds of second homeowners to enjoy long distance property ownership with peace of mind.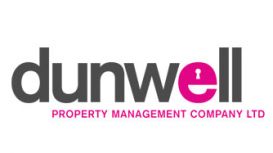 Dedham Mill is a highly prestigious residential development in the heart of Constable Country on the Essex/Suffolk border. The restoration of these riverside apartments was completed to an

exceptionally high standard, but the building was at long-term risk due to unsatisfactory service from a series of management companies.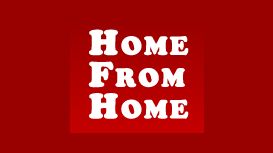 Home From Home have been established since 1988, and are widely recognised and respected as one of the areas leading specialist property rental and management companies. Home From Home have prominent

shop premises on Station Road, Edgware, directly opposite Edgware Tube Station, making it convenient for clients old and new to visit.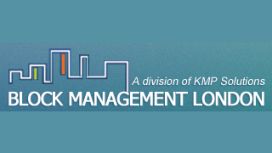 blockmanagementlondon.co.uk
Are you thinking of selling your freehold interest in a residential block? Block Management London will get you the best price and serve all relevant notices free of charge! Call us today. Block

Management London is dedicated to providing a first rate service to the block property management industry. Whether you are a flat owner in a block, a residents association, a freeholder or a property investor, Block Management London will look to provide you with an unparalleled level of service.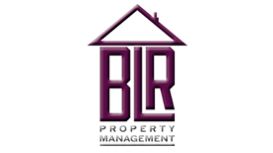 By choosing BLR as your managing agent you will benefit from the experience of one of the few remaining truly independent managing agents. Established in 2001 as a small partnership, the business has

developed into an established company employing around 25 staff and managing many thousands of properties. Our clients are mainly leaseholders who control the management of their own properties but we also act for a large number of corporate clients.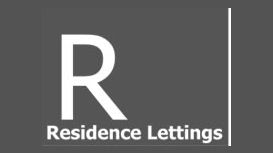 We are a local, independently owned firm, specialising in Residential Letting and Property Management in West Lothian. As specialist Letting Agents we are fully focused on the properties and needs of

both Landlord and Tenants and, unlike estate agents, our loyalties are not divided with sales and mortgages allowing us to focus on securing a fast and efficient rental. We immerse ourselves in your world ensuring that your Property and Tenancy is managed efficiently and economically.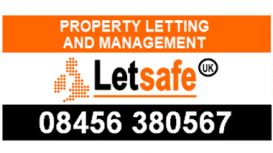 Welcome to Letsafe UK, probably one of the most dynamic residential property letting and management agents around. We are committed to providing the best possible service for Landlords and Tenants. We

are a friendly dedicated group of people who work hard, thrive on challenges, provide a professional service and enjoy the dynamics of the property market.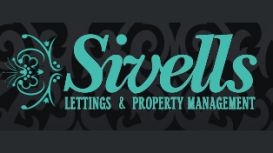 Our office is located at: 26 Chapel Road, Ilford, Essex, IG1 2AG. Directions: Our office is located within a 5 minute walk of Ilford Station (zone 4), there are various bus routes that stop outside of

the office. There is a private car park located to the rear of the office off Reads Close.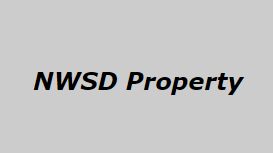 nwsdpropertymanagement.com
We are specialised in residential property purchase, Renovations and Sell our properties through estate agents in and around London. We Buy properties in and around London form Private Landlord,

Auctions and through Estates Agents. We can do rapid transaction completions.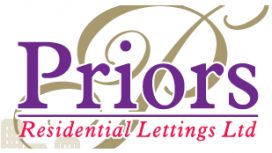 We are not an Estate Agent, we are totally dedicated to Lettings. We see ourselves as 'matchmakers' to find the right tenants for the perfect property and landlord. We ourselves have personal

experience of being both landlords and tenants. We have a wealth of life experience, which is very helpful when you are considering the difficult decision of which agency to let your property with us, you are in 'safe capable hands'.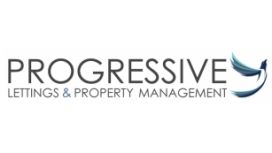 We are a local, independent, Southampton letting agent specialising in Residential Lettings and Property Management. As specialists we are fully focused on the priorities and needs of our clients, We

offer a full complement of market leading services however unlike old-fashioned letting agents we offer a market leading "Pick & Mix" service which you tailor to suite you.
---
A property management company can make a big difference and support the work and business of landlords. In fact, a property management company is the best way for a landlord to maintain a portfolio of properties with ease and efficiently. Of course, a landlord can always try and monitor and manage their properties, renting them out and go through the whole process themselves. However, without the support and help of a property management company, the whole experience is most certainly going to be a lot of hassle and stress. In case you are a landlord and you want to avoid experiencing all that stress, we recommend you become free from all that and rely on the help of a property management company. By paying a percentage of every month's rent, you will be able to enjoy the support and help of a property management company that will take all worries and stress away from working with properties and tenants. It all sounds great and you are probably already considering working with a property management company. However, finding a property management company that is reputable and reliable enough could become a challenge for you. So in order to help you find a property management company that will effectively work on your projects and look after and perfect out all affairs of your rental properties, here are some useful tips for finding a trustworthy property management company.
Get Referrals for a Property Management Company
Naturally, the best way to start looking for any company or business, a property management company included, is by looking for referrals and recommendations. You can either do that by checking out online for testimonials and reviews from other customers and clients. You can also look out for referrals for property management companies by speaking to people you know. Maybe some of them have already worked and still benefit from the service of a property management company and they can recommend it as reputable and reliable. Maybe some of them had a negative experience with a property management company they will warn you about. No matter the case, checking all those sources of information will give you a good idea of what to expect from a property management company and where to find a good one. Referrals will help you narrow down your choice and potentially help you find the best property management company for your requirements and needs.
Different Sources of Referrals for a Property Management Company
Getting referrals and recommendations is a very effective and easy way to find your property management company. However, always take into account the assumption that some people may be biased towards a property management company and service. Therefore, you are always recommended to check at least a few sources before making a final decision. The same thing applies if you are checking online for testimonials and opinions. Some companies may create misleading information about them online by having people write positive reviews and share misleading information online when these reviewers have not ever been clients of the property management company and service.
Property Management Company – Organise Interviews with the Few Shortlisted
Meeting in person with a representative of a property management company you are interested in to is a very good way to understand more about the company, their style of work, how they can meet your expectations, and do they offer the right service for your requirements and needs. Such interviews will give you valuable information and understanding of what you are looking for a probably help you choose the best property management company. Such a meeting will reveal a lot of new aspects of the work and performance of a property management company and maybe give you a chance to consider some aspects of working with a property management company you haven't thought of yet. When organising such meeting, make sure to discuss all the terms and conditions of the property management company and their requirements too. All that will help you narrow down your choice
How the Property Management Company Handles Vacancies
As an owner of a rental property, vacancies are probably one of the biggest challenges and stress for you. Therefore, it is your priority to find a property management company that handles vacancies in a beneficial for you way. Whenever you are researching a property management company, don't miss to check out how the company is handling vacancies. For example, a property management company may charge a fee for total number of units. However, another property management company will not charge a fee if a unit is vacant. When considering a property management company, always think of this aspect and what options meet your needs the best. One more thing to consider when discussing all terms with a property management company is whether or not the property management company will advertise and rent out vacant units in your rental property before finalizing the property management agreement.
Property Management Company – Learn More About Tenant Screening and Rent Collection Methods
Naturally, two of your most important concerns as a landlord will be the good selection of reliable and good tenants and the timely receipt of monthly rents. Therefore, when you are working with a property management company, you want to be sure that the company will take proper care of both aspects. This pretty much means that you want to inform yourself about the tenant screening and rent collection methods a property management company is utilising. Since having bad tenants is a very bad thing for you as a landlord, because such are considered a higher risk for the property by potentially damaging it. Therefore, you want to make sure that the property management company can handle such situations, also have efficient methods for selecting good tenants and minimise the risk of potential damages of the property. When you are looking for a reliable and reputable property management company, don't miss to take your time, consider all of the above-mentioned aspects, and doing your due diligence. While not absolutely guaranteed, all these tips can definitely help you narrow down your choice and potentially find a property management company you enjoy working with.
Get referrals for a property management company
Different sources of referrals for a property management company
Property management company – organise interviews with the few shortlisted
How the property management company handles vacancies
Property management company – learn more about tenant screening and rent collection methods