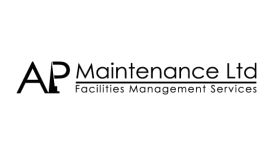 Maintaining an efficient and smooth running working environment for your business is generally the largest overhead that a company has an effective Facilities Management is essential to controlling and reducing the cost to your business.
We are here to provide your business with top quality but personal Facilities Maintenance Services that will improve and streamline the daily running of your company. We will ensure that your workplace reflects the image that you want it to for anyone, especially potential clients who visit your business.

We provide our clients with a complete range of services that are essential to the smooth running of any business or company to function effectively, run smoothly and ultimately reduce costs.
As one of our clients, you will have a single point of contact who is there to assist you whenever required, no matter what the problem is, your point of contact will also contact and visit your premises on a regular basis to ensure that everything is running smoothly.
Our Facilities Management professionals will integrate seamlessly into your business and become an essential part of your workforce. After a short settling in period where our team will learn your business, the client's participation in what happens with regards to effective Facilities Management will be minimal.
Our Planned Preventative Maintenance (PPM) and essential works schedule are designed and operated around your business to avoid any disruption to your working practices.
AP Maintenance Ltd believes in being a cost-effective Facilities Maintenance Company so that our clients benefit from receiving a fantastic service but still remaining affordable and within budget. We will provide you with your own Project Manager who is there to help whenever you need them or if you are completing a large task like Office Refurbishment and Relocation they are there to manage it all for you.
All of our team are flexible and work on an open door policy between the client and AP Maintenance Ltd. Our team will also assist and help you with the Health and Safety aspect of your business and our PPM services can take care of Fire Alarm and L8 Water Testing.
Whatever you need, as one of our clients we can provide for you.
Contact Details
AP Maintenance Ltd - Facilities Management and Maintenance
York House, 18 York Rd
Maidenhead, Berkshire
SL6 1SF
Get Directions
Show map
Photos
AP Maintenance Ltd

Reviews and Ratings
Nick Ross, Maidenhead, Berkshire
Fanfastic Company - AP Maintenance Ltd provide all our PPM and reactive services with a great service.