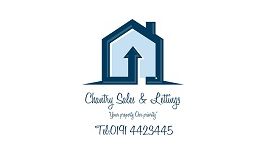 Without doubt the biggest advantage of online agents like Chantry is the savings you can make. High street agents typically charge around 1.5% of the price achieved. Even if you do get 1.5% this means you will pay £4,500 if you sell your home for £300,000. This seems extortionate compared to fees charged by online agents. Basic packages normally start at around £699, but even for the more expensive services you will struggle to pay much more than £1,000. If you are considering letting your own home or investing in a property to let or about to manage a property for someone who is soon to be taken into care what selection process will you use when deciding which letting agency you are going to appoint.
Very few of us buy the cheapest car or the cheapest house so why seek the cheapest letting agency. If a letting agency is not a member of Safe Agent or ARLA and they offer cheap management fees they may well be using client monies to subsidise their running costs.
---
Reviews and Ratings
We do not have any reviews about Chantry Property Management available right now.