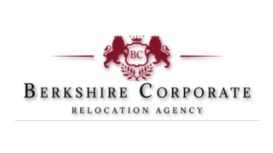 In the ever changing UK letting market, Berkshire Corporate Relocation Agency do things differently, assisting individuals and landlords with their property needs.
Are you looking for the normal way of letting your property? If so, you have come to the wrong place!
We do not believe in only doing things one way or the 'traditional' way as times are ever changing! Efficient property management comes naturally to us in the market we operate when assisting landlords.
Hence why we do not class ourselves as your 'typical letting agent'. Quite simply no two situations are the same and thus need individual and innovative responsiveness. There are many Letting Agents in Reading who operate to try and manage properties, perhaps you are not happy with their services?
Berkshire Corporate Relocation Agency pride ourselves on our exceptional communication and customer service provided to our landlords and corporate professional clients, our occupancy and retention rates remain high for a reason!
---
Services

The majority of letting agents market to families and couples looking for a property to let with the goal of owning the property eventually. This is perfectly fine – if you want to leave out a significant portion of potential clients. Who are they you may ask? Let us explain.
These are the young, working professionals who are unable to purchase a property just yet, but would like a room they can rent alone, or with others like themselves.Berkshire Corporate work with local letting agents to capitalise on this market by partnering together.
Would you not benefit from the opportunity to enter this market by partnering with a company who does all the work?
Reviews and Ratings
We do not have any reviews about Estate Agents Maidenhead available right now.