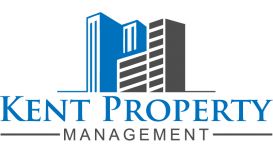 Kent Property Management is a specialist residential Block and Estate Management Company with a simple approach - we manage your property as if it were our own.
A simple approach, but one that makes sense; we put ourselves into your shoes and think about how we would want our property to be cared for and then look to replicate this in the service we offer you.
No building or client's needs are ever the same, therefore we offer a bespoke strategy for each block rather than a "one size fits all" approach. This ensures the smooth running of your development.
We provide a prompt, transparent, customer-focused and professional service. We will work with you and put residents at the centre of our service to ensure your development is managed to an exceptional standard.
The price we say is the price you pay! We're not like other Managing Agents – We don't do hidden fees or change the subject when you ask us about money. We are not scared to show you our fees as we believe that we offer the most comprehensive property management services at a competitive price.
Unlike many Managing Agents, we're also available out-of-hours to deal with emergencies. Our dedicated 24-hour emergency response telephone number is available 24 hours a day, 365 days a year.
We're one of very few Managing Agents who are not scared to show you our fees – This is because we believe we offer the most comprehensive service for the best price!
Regular Site Inspections:
We carry out regular site inspections to ensure that all maintenance and Health & Safety requirements are kept up to date. Unlike most Managing Agents, we are on first name terms with many Leaseholders and enjoy a good chat with them while on site.
Services
As you know, the responsibilities of Block & Estate Management are immense. Whether you're an investment freeholder with a variety of residential blocks in your portfolio, a Residents Management Company or Right To Manage company seeking to appoint a managing agent, professional Block & Estate Management can make a huge difference to your development.
Hiring a professional residential block management company will take away the stress and hassle of handling complex property management matters on your own, giving you more time to focus on everything else. From leaseholder liaison to debt collection to regular service maintenance checks, Kent Property Management will provide you with experienced residential block management giving you the confidence in the management of the property.
At Kent Property Management, we always provide a fully comprehensive property management service to all our clients, so you'll always be fully covered, whatever your property needs. You'll no longer have to manage each responsibility separately as we'll do it all for you. In addition, unlike many other managing agents, our fee estimates always are upfront and totally inclusive, so you'll never have any surprise costs.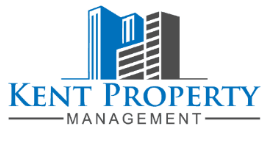 Kent Property Management offers a comprehensive estate management service covering both the leasehold and freehold sector.
We understand that there are some key differences between estate management and block management that requires a managing agent who is pro-active and experienced. These differences can include managing a larger physical location, boundary issues and use of outdoor communal areas such as playgrounds.
In addition, Kent Property Management have experience with other estate management matters such as parking issues, disposal of rubbish, streetlighting, road maintenance, fly-tipping and anti-social behaviour.
We have dealt with these matters and many more for estates that range from period manor house conversions to modern day mixed developments of flats, houses, and commercial property.
Reviews and Ratings
We do not have any reviews about Kent Property Management available right now.