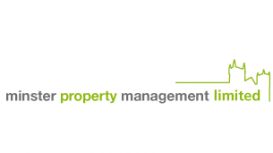 Minster Property Management handles the management of purpose built blocks of flats and houses, converted properties, residential estates, commercial units and a balancing pond on a residential estate. A number of these properties are used for holiday and shorthold letting and we are well used to dealing with owners who live elsewhere, tenants and letting agents.
We offer an individual service which is tailored to different types of properties and the needs of leaseholders. Where appropriate, we consult with all parties and our company policy is to be as open and fair as possible. We work in partnership with property owners and make every effort to provide them with clear understandable information. Although we take our instructions from the landlord or the directors of the management company, we always endeavour to establish a good relationship with individual property owners in order to be aware of their wishes and aspirations.
Peter is a Chartered Surveyor based in Wimborne since 1988.
---
Reviews and Ratings
Jessica Settle, Exeter, Devon
Have experienced Minsters devious and divisive management practices. They don`t do their homework or much bother to get the facts correct. Too stubborn and arrogant to ever admit to their mistakes, even when they are obviously wrong. Sham complaints procedure. Their Google reviews are as bad as this one. Not recommended.