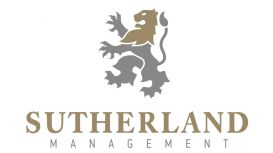 About the Business
Premium
Sutherland Management is a family-run letting agency established in 2006. We have property management offices in Edinburgh and Dundee and pride ourselves on our excellent relationships with our tenants and landlords.
We have represented Scottish letting agents by sitting on the Scottish Association of Landlords policy steering committee during its formation year. Sutherland Management is also a member of the Scottish Association of Landlords (SAL), the Council of Letting Agents (CLA) Landlord Accreditation Scotland (LAS).
Our friendly staff are all highly experienced in property letting, have Disclosure Scotland clearance, and are committed to maintaining the highest standards in the property industry.
Business Services
---

With Sutherland Management moving home is kept as simple as possible. There are no hidden costs. When you agree to move in we ask for a holding deposit until the letting contract is signed. After the lease is signed we will ask for the remainder of the deposit which will be held for the duration of the tenancy.
All our applicable properties are compliant with HMO regulations.
We have an emergency contact number for your peace of mind.
You will find the staff at Sutherland Management friendly, reliable and a great source of help during your tenancy. Good luck with your search!
We offer accompanied viewings for your convenience with an experienced member of staff present to answer any questions you may have. A deposit of one month's rent plus a nominal amount is required for the duration of your tenancy. We guarantee that the deposit will be returned as promptly as possible when you choose to move out providing matters are in order.
In the interests of all parties, we will get you to sign a short assured tenancy agreement and associated documents. These have been prepared by a solicitor.
Location & Hours