Recommended Property Management Companies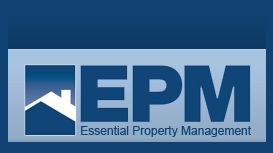 If you currently own or intend to buy residential property in the Bristol area, you should consider our cost effective and professional PROPERTY MANAGEMENT SERVICE. We are specialists in this field

and we know how to get maximum performance from you property, whilst ensuring smooth running tenancies, along with compliance of various landlord/tenant laws.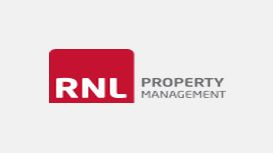 rnlpropertymanagement.com
RNL Property Management specialise in the management of professional and student lets throughout the Leeds district. We offer a variety of packages and services tailored to meet individual needs from

independent landlords to national property groups. Our flexible and professional approach to property management, together with our pro-active style, has enabled us to build successful long term relationships with our clients, customers and partners.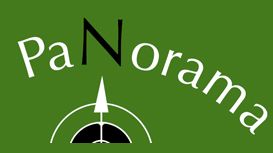 Panorama Property Management was founded in 2005 and is recognised as one of the area's leading Residential Letting and Property Management Agents for Bournemouth and Dorset. We specialise in

providing a first class professional and personable service to property owners, albeit investors or owner occupiers. The office is conveniently situated in Winton close to the centre of Bournemouth with ample off road parking.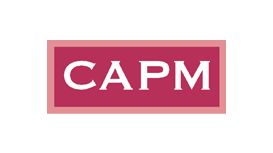 CAPM understand property management. We know what clients expect from a property management company and know how to deliver it. Based on our 10 years of continuous experience, our mission is to

improve and advance the quality of every aspect of property management from the top to bottom. Your property is one of the most important investments you have and we appreciate the care and attention your asset requires.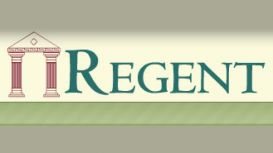 Regent Estates are an independent family run and professional Estate Agency who have been operating in Grays since 1985. We have 25 years+ overall experience in property management, renting & selling.

We are not restricted to areas, which enables us to cover the entire Thurrock Borough district. This gives us broad and extensive knowledge of local vicinities. We aim to provide a personal and stress free service by keeping in close contact with all parties concerned.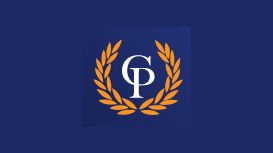 Charles Perrett Property Ltd is a National Award Winning Letting, Sales, Management, Maintenance & Construction company specialising in aiding the public and companies throughout Swansea and South

Wales region with all of their property requirements. We are a well established, reputable and knowledgeable business whom can help in all aspects of the property industry. We see ourselves as Swansea's most vibrant, value-for-money agency who offer the highest level of service at a reasonable price.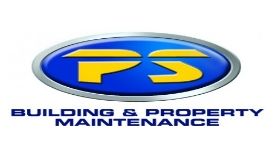 With over 30 years experience (10 years with East Dorset Housing Association), PSP Property Maintenance (Poole Property Maintenance) are a specialist building and property maintenance company. PSP

Property Maintenance (Poole Property Maintenance) offers you a fresh approach to the building and property maintenance industry and provides a comprehensive range of services. From hanging a shelf to building a new extension; All forms of building and associated work are undertaken.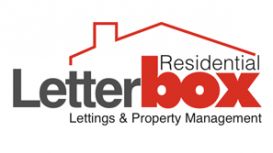 Letterbox Residential Lettings & Property Management offer a highly professional, dedicated residential letting(s) and management solution with customer service, satisfaction and assurance being of

paramount importance to us. Primarily covering Sutton Coldfield, Lichfield & Walsall, we also Manage, Let and Rent property / properties in Walsall Wood, Wolverhampton, Lichfield, Cannock, Norton Canes, Tamworth, Birmingham and Burton on Trent.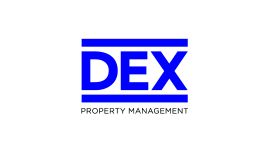 dexpropertymanagement.co.uk
DEX Property Management has a large number of people on file who choose for this way of living or working. We manage vacant buildings in the United Kingdom. For students, artists and persons starting

up their own businesses, using space on a temporary basis is not a problem. We are well aware that the quality of our service is determined to a great extent by our live-in guardians. We therefore select these people carefully through individual intake interviews.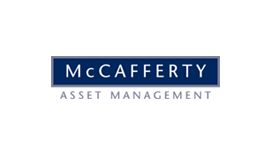 With offices in the UK, Germany and Switzerland, McCafferty Asset Management Limited specialises in property asset management with a team of personnel benefiting from a depth of expertise gained over

many years. From acquisition through to structure management, the company delivers a versatile range of services that optimise property performance, keeping clients' investments secure, whilst pro-actively seeking opportunities for income and portfolio development on an ongoing basis.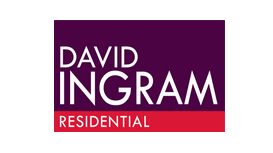 David Ingram Residential is an independently owned, family run estate agency, firmly established in Corsham, covering the surrounding villages and including Chippenham, Melksham, Trowbridge and Bath.

The company specialize in the sale, letting and management of residential property from their prominently positioned high street offices "all under the same roof".
Peterborough is a cathedral city and unitary authority area in the East of England, with an estimated population of approx 175,000. It is in the county of Cambridgeshire. Situated 75 miles (121 km)

north of London, the city stands on the River Nene which flows into the North Sea approximately 30 miles (48 km) to the north-east. The railway station is an important stop on the East Coast Main Line.
We specialise in providing landlords a tailored package that ensures that their property asset realises its full potential. We are the only agent in the area dedicated solely to residential lettings &

management. As members of the Association of Residential Letting Agents (ARLA), we are bound by strict codes of conduct and professionalism. We are members of the ARLA Bonding Scheme, for the protection of client funds and we are also members of The Property Ombudsman Scheme For Lettings.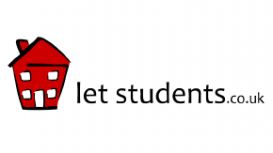 As a student property management and lettings agency we offer a variety of accommodation for students and academics of Lancaster University and The University of Cumbria in and around Lancaster. We

specialise in student accommodation and have tailored our lettings and management packages for the popular and competitive Lancaster market, while continually adapting to the changing needs of tenants and landlords.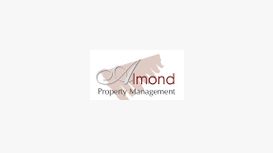 Local Knowledge is vital when selling your property we conduct tons of valuations each month. With our dedicated team we work extremely hard to ensure a swift sale with the best price achieved.

Personal and honest service: Constant updates & constructive feedback regarding viewings and offers.
---
A property management company can make a big difference and support the work and business of landlords. In fact, a property management company is the best way for a landlord to maintain a portfolio of properties with ease and efficiently. Of course, a landlord can always try and monitor and manage their properties, renting them out and go through the whole process themselves. However, without the support and help of a property management company, the whole experience is most certainly going to be a lot of hassle and stress. In case you are a landlord and you want to avoid experiencing all that stress, we recommend you become free from all that and rely on the help of a property management company. By paying a percentage of every month's rent, you will be able to enjoy the support and help of a property management company that will take all worries and stress away from working with properties and tenants. It all sounds great and you are probably already considering working with a property management company. However, finding a property management company that is reputable and reliable enough could become a challenge for you. So in order to help you find a property management company that will effectively work on your projects and look after and perfect out all affairs of your rental properties, here are some useful tips for finding a trustworthy property management company.
Get Referrals for a Property Management Company
Naturally, the best way to start looking for any company or business, a property management company included, is by looking for referrals and recommendations. You can either do that by checking out online for testimonials and reviews from other customers and clients. You can also look out for referrals for property management companies by speaking to people you know. Maybe some of them have already worked and still benefit from the service of a property management company and they can recommend it as reputable and reliable. Maybe some of them had a negative experience with a property management company they will warn you about. No matter the case, checking all those sources of information will give you a good idea of what to expect from a property management company and where to find a good one. Referrals will help you narrow down your choice and potentially help you find the best property management company for your requirements and needs.
Different Sources of Referrals for a Property Management Company
Getting referrals and recommendations is a very effective and easy way to find your property management company. However, always take into account the assumption that some people may be biased towards a property management company and service. Therefore, you are always recommended to check at least a few sources before making a final decision. The same thing applies if you are checking online for testimonials and opinions. Some companies may create misleading information about them online by having people write positive reviews and share misleading information online when these reviewers have not ever been clients of the property management company and service.
Property Management Company – Organise Interviews with the Few Shortlisted
Meeting in person with a representative of a property management company you are interested in to is a very good way to understand more about the company, their style of work, how they can meet your expectations, and do they offer the right service for your requirements and needs. Such interviews will give you valuable information and understanding of what you are looking for a probably help you choose the best property management company. Such a meeting will reveal a lot of new aspects of the work and performance of a property management company and maybe give you a chance to consider some aspects of working with a property management company you haven't thought of yet. When organising such meeting, make sure to discuss all the terms and conditions of the property management company and their requirements too. All that will help you narrow down your choice
How the Property Management Company Handles Vacancies
As an owner of a rental property, vacancies are probably one of the biggest challenges and stress for you. Therefore, it is your priority to find a property management company that handles vacancies in a beneficial for you way. Whenever you are researching a property management company, don't miss to check out how the company is handling vacancies. For example, a property management company may charge a fee for total number of units. However, another property management company will not charge a fee if a unit is vacant. When considering a property management company, always think of this aspect and what options meet your needs the best. One more thing to consider when discussing all terms with a property management company is whether or not the property management company will advertise and rent out vacant units in your rental property before finalizing the property management agreement.
Property Management Company – Learn More About Tenant Screening and Rent Collection Methods
Naturally, two of your most important concerns as a landlord will be the good selection of reliable and good tenants and the timely receipt of monthly rents. Therefore, when you are working with a property management company, you want to be sure that the company will take proper care of both aspects. This pretty much means that you want to inform yourself about the tenant screening and rent collection methods a property management company is utilising. Since having bad tenants is a very bad thing for you as a landlord, because such are considered a higher risk for the property by potentially damaging it. Therefore, you want to make sure that the property management company can handle such situations, also have efficient methods for selecting good tenants and minimise the risk of potential damages of the property. When you are looking for a reliable and reputable property management company, don't miss to take your time, consider all of the above-mentioned aspects, and doing your due diligence. While not absolutely guaranteed, all these tips can definitely help you narrow down your choice and potentially find a property management company you enjoy working with.
Get referrals for a property management company
Different sources of referrals for a property management company
Property management company – organise interviews with the few shortlisted
How the property management company handles vacancies
Property management company – learn more about tenant screening and rent collection methods