Recommended Property Management Companies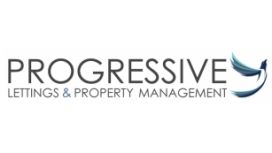 We are a local, independent, Southampton letting agent specialising in Residential Lettings and Property Management. As specialists we are fully focused on the priorities and needs of our clients, We

offer a full complement of market leading services however unlike old-fashioned letting agents we offer a market leading "Pick & Mix" service which you tailor to suite you.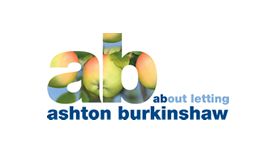 Specialising in property lettings across Kent and East Sussex, Ashton Burkinshaw is a highly respected lettings and property management agent with a network of 12 branches. Offering an in-depth

knowledge of the local area and personal client care, our highly trained and motivated staff offer both landlords and tenants the best lettings advice possible and a superior service tailored to their exact needs.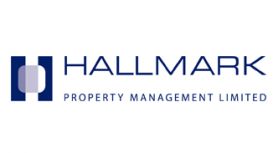 Hallmark Property Management Ltd provides a complete property management service to Developers, Freeholders, Residents' Associations, Resident Management Companies and Housing Associations. We manage

a wide range of developments both large and small. We offer a high quality, thoroughly professional service to our clients and manage our developments in accordance with ARMA guidelines.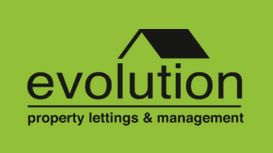 Evolution Lettings was founded on the core beliefs that customer service and communication are the fundamental requirements to run a successful business. The company is independently owned and as

such, offers an extremely focused, personal yet professional approach to the management and marketing of properties. We cover every aspect of lettings and offer a fully tailored service to meet the requirements of any landlord, and more importantly, you only pay for the service that you require.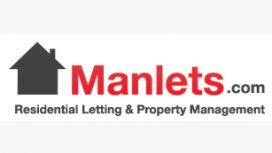 Living in the city centre offers a life style appeals to a growing population. You are within walking distance of work, shopping and leisure facilities to suit all tastes. The quality of living

accommodation managed by Manlets reflects the lifestyle expected by the new generation of city dwellers. We have a range of accommodation in all main city centre developments from ultra-modern apartments to loft style living or compact studio apartments.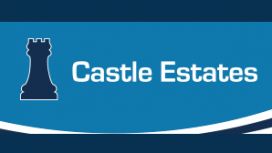 Castle Estates (South London) was set up by Ceri Adams in 2004. Sadly, Ceri passed away at the end of 2012 so the agency is now owned and run by his wife, Judith Loeffler, as Managing Director. Claire

Rhoades-Brown is our Lettings Director and minority shareholder. Tarryn, our Property Manager, is managing our properties, their maintenance and repairs.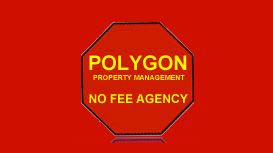 Every year unforeseen circumstances mean that some of our groups might require an extra tenant or two in their shared houses. We do our very best to find tenants that fit in with the group, matching

universities, course's or similar interests. Please contact us NOW for further information if you are looking for a double or single room in a shared house.
Think Homes Limited Lettings, are one of Bradford's leading independent Letting Agency. We offer a modern, professional and comprehensive range of services dealing with 100's of properties to let in

the Bradford area. Our website provides information about our services as letting agents and is regularly updated with a list of current property to let in bradford.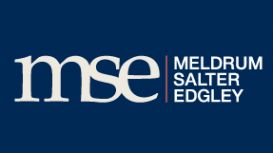 Meldrum Salter Edgley has been serving property owners in Guildford, Godalming, Cranleigh, the Surrey Hills and the surrouding villages for more than 125 years and is the longest-established

independent firm of Chartered Surveyors in the area, currently employing over 30 staff in two offices. The breadth of expertise at Meldrum Salter Edgley deliveres added value for all our clients. They tell us they enjoy the personal service they receive from people they can trust.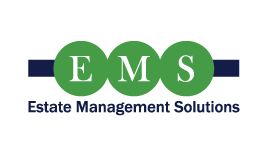 estate-management-solutions.co.uk
Estate Management Solutions are a privately owned company specialising in Block and Estate Management throughout the Northwest. Block Management is a unique form of property management requiring

specialised skills and an in-depth knowledge of legislation not normally found within the residential letting industry.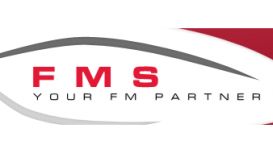 Our aim at FMS is to make the management of your facilities seamless and professional. We concentrate on managing your estate and free you up to concentrate on your business and maximise your

profitability. Our vision is to offer all of our client's flexible, innovative and tailored facilities management solutions, whilst at the same time offering guaranteed budgetary adherence and exceptional customer satisfaction.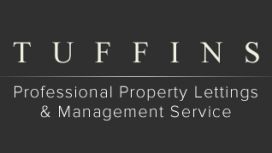 Property to RentSearch from a range of properties to rent in Plymouth and the surrounding area. Property ManagementWe offer specialised services that cover all areas of residential property. Block

ManagementWe offer specialised services that cover all areas of residential property.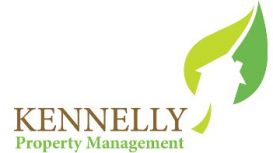 During this time our reputation has grown and we are now one of the largest residential property management and letting agents in the area. Through this experience we know what is important to our

landlords and tenants and this is why the vast majority of our landlords have come to us by recommendation and why so many of our tenants renew their tenancy again and again. With our focus on service we attract the best properties to manage and the best tenants seeking accommodation.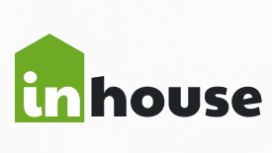 With over 25 years experience of letting property in Swindon and all SN postcodes In House is uniquely placed to offer the highest level of service to both Landlords and Tenants. Our knowledge of the

local property market, combined with professional, experienced and friendly staff, enables us to offer an enviable service to all and our reputation for service and quality in the area is unrivalled.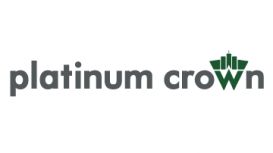 Platinum Crown specialises in providing first-class lettings and sales services to landlords and property investors in Colchester and the surrounding areas. As a landlord, you should not have to deal

to with the day-to-day burdens of property management on top of your day job. It is our job to ensure that your properties are managed in the most efficient way possible.
---
A property management company can make a big difference and support the work and business of landlords. In fact, a property management company is the best way for a landlord to maintain a portfolio of properties with ease and efficiently. Of course, a landlord can always try and monitor and manage their properties, renting them out and go through the whole process themselves. However, without the support and help of a property management company, the whole experience is most certainly going to be a lot of hassle and stress. In case you are a landlord and you want to avoid experiencing all that stress, we recommend you become free from all that and rely on the help of a property management company. By paying a percentage of every month's rent, you will be able to enjoy the support and help of a property management company that will take all worries and stress away from working with properties and tenants. It all sounds great and you are probably already considering working with a property management company. However, finding a property management company that is reputable and reliable enough could become a challenge for you. So in order to help you find a property management company that will effectively work on your projects and look after and perfect out all affairs of your rental properties, here are some useful tips for finding a trustworthy property management company.
Get Referrals for a Property Management Company
Naturally, the best way to start looking for any company or business, a property management company included, is by looking for referrals and recommendations. You can either do that by checking out online for testimonials and reviews from other customers and clients. You can also look out for referrals for property management companies by speaking to people you know. Maybe some of them have already worked and still benefit from the service of a property management company and they can recommend it as reputable and reliable. Maybe some of them had a negative experience with a property management company they will warn you about. No matter the case, checking all those sources of information will give you a good idea of what to expect from a property management company and where to find a good one. Referrals will help you narrow down your choice and potentially help you find the best property management company for your requirements and needs.
Different Sources of Referrals for a Property Management Company
Getting referrals and recommendations is a very effective and easy way to find your property management company. However, always take into account the assumption that some people may be biased towards a property management company and service. Therefore, you are always recommended to check at least a few sources before making a final decision. The same thing applies if you are checking online for testimonials and opinions. Some companies may create misleading information about them online by having people write positive reviews and share misleading information online when these reviewers have not ever been clients of the property management company and service.
Property Management Company – Organise Interviews with the Few Shortlisted
Meeting in person with a representative of a property management company you are interested in to is a very good way to understand more about the company, their style of work, how they can meet your expectations, and do they offer the right service for your requirements and needs. Such interviews will give you valuable information and understanding of what you are looking for a probably help you choose the best property management company. Such a meeting will reveal a lot of new aspects of the work and performance of a property management company and maybe give you a chance to consider some aspects of working with a property management company you haven't thought of yet. When organising such meeting, make sure to discuss all the terms and conditions of the property management company and their requirements too. All that will help you narrow down your choice
How the Property Management Company Handles Vacancies
As an owner of a rental property, vacancies are probably one of the biggest challenges and stress for you. Therefore, it is your priority to find a property management company that handles vacancies in a beneficial for you way. Whenever you are researching a property management company, don't miss to check out how the company is handling vacancies. For example, a property management company may charge a fee for total number of units. However, another property management company will not charge a fee if a unit is vacant. When considering a property management company, always think of this aspect and what options meet your needs the best. One more thing to consider when discussing all terms with a property management company is whether or not the property management company will advertise and rent out vacant units in your rental property before finalizing the property management agreement.
Property Management Company – Learn More About Tenant Screening and Rent Collection Methods
Naturally, two of your most important concerns as a landlord will be the good selection of reliable and good tenants and the timely receipt of monthly rents. Therefore, when you are working with a property management company, you want to be sure that the company will take proper care of both aspects. This pretty much means that you want to inform yourself about the tenant screening and rent collection methods a property management company is utilising. Since having bad tenants is a very bad thing for you as a landlord, because such are considered a higher risk for the property by potentially damaging it. Therefore, you want to make sure that the property management company can handle such situations, also have efficient methods for selecting good tenants and minimise the risk of potential damages of the property. When you are looking for a reliable and reputable property management company, don't miss to take your time, consider all of the above-mentioned aspects, and doing your due diligence. While not absolutely guaranteed, all these tips can definitely help you narrow down your choice and potentially find a property management company you enjoy working with.
Get referrals for a property management company
Different sources of referrals for a property management company
Property management company – organise interviews with the few shortlisted
How the property management company handles vacancies
Property management company – learn more about tenant screening and rent collection methods