Recommended Property Management Companies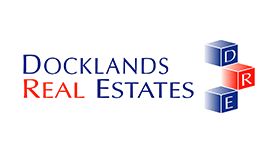 Docklands Real Estates is a property residential company covering all aspects associated within the residential property field in London and all over the UK. Our property consultants are skilled with

years of experience in this chosen area. We view our clients as the catalyst by striving to achieve and accommodate their every need assuring them of our best intentions at all times.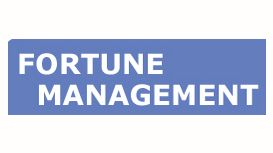 Fortune Management has been looking after properties since 1983. We offer a bespoke management plan to all our clients incorporating some or all of the following services. Almost all our management

services are offered at a fixed rate per annum with the exception of Employment services which are subject to an additional annual charge.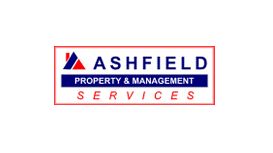 We therefore have many years experience in managing all types of residential property and hope that we have acquired a good reputation as honest and reliable independent agents. The company is

affiliated to the National Association of Estate Agents and is bound by a professional code of practice. We also carry professional indemnity insurance to safeguard you against any error on our part. Naturally we hope that this will never happen but is there just in case.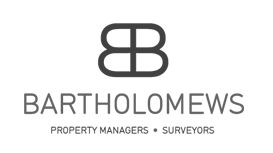 We are an independent firm of specialist Property Managers and Surveyors. With over 40 years of experience in residential estate / block management, our role is to make your life easier. We take over

the smooth running of your estate and will be the first port of call for everything from routine maintenance to emergency call-outs. All costs are agreed in advance and our high standard of service is second to none.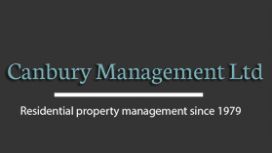 Whatever your situation we consider we can provide you with the high quality of management and associated services that your property deserves. We are a small company and retain the properties we

manage because they have come to us by way of recommendation and not aggressive marketing or advertising.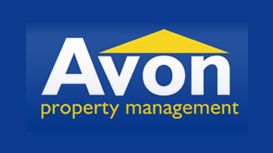 avonpropertymanagement.co.uk
Since its incorporation in 2005 Avon Property Management has built up a good reputation amongst its clients for delivering a very personal and professional service in the lettings and property

management sector of the industry. The company is privately owned and the directors are both experienced landlords. This experience gives the company an edge over its competitors - as landlords themselves, Avon knows what landlords are looking for in the procurement of tenants.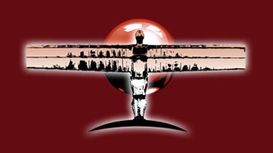 angelpropertymanagement.co.uk
We are an independent letting agency offering a Fully Managed service to tenant finder only service, tailored to suit the needs of those seeking properties to let and houses to rent in Durham, Chester

le Street, Birtley, Washington and Sunderland areas. Our first-class customer service extends to both Landlords and Tenants from our dedicated team. It is important to us, as it is to you, that you get exactly what you want when you use our services.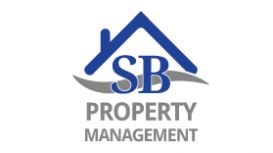 Struan Baptie Property Management (formally known as A&S Properties) was established in 2011 by Struan Baptie when, after several years of managing his own properties and working for J & E Shepherd

Chartered Surveyors for 9 years, he decided to offer Landlords the standard of service that he himself would be happy with.
Developed by one man's frustration at his own experiences of factoring; here at SMF Property Management we know how you feel - we have been there. We have a 'hands on' approach to property factoring,

seeing your property as our own; understanding your lifelong investments.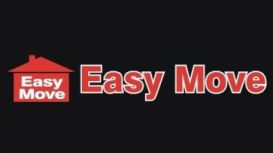 Easy Move UK delivers a highly professional and efficient residential lettings, sales and management service to landlords and tenants in Staffordshire. Whilst embracing the principles of customer

care, our aim is to provide unrivalled expertise in our market place, backed by a team of fully dedicated professionals, extensive property marketing and market leading property management software.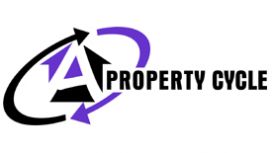 Our journey on A Property Cycle usually begins when we leave our parents home to become tenants and rent our first home. The next part of the journey is making that decision to become a first time

home owner. Often the first home we buy is not the one that we will keep and live in for the rest of our lives. It is more than likely that we will move again and perhaps several times before we find the ideal home and location.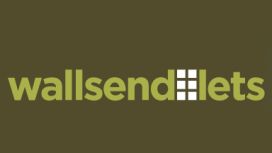 Welcome to Wallsend Lets, letting and property management specialists run by a team who have many years experience within the property industry. We can be flexible where others agents simply cannot.

Tony who owns the company, branch manager Jennelle and lettings negotiator Kailey will offer a personal & professional service to each and every client, we pride ourselves on a individual personal service that the big corporates sometimes fail to offer.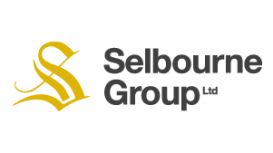 Selbourne Group Ltd was established in 1998 and has remained a family owned and run company ever since. The current managing director, Michael de Massey, is the son of the late Robert de Massey, who

founded the company. Our portfolio includes commercial office, retail and residential property. Our main assets are high quality office space located in the Altrincham area of South Manchester.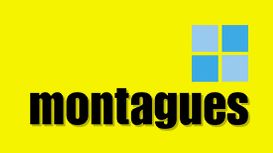 Montagues is an independently owned company run by local specialists in the property market. We offer both a full lettings service and now, building on our expertise, a full sales service too. All

aspects of lettings and sales of your property are explained and handled personally by our own team and all negotiations are carried out with the highest degree of professionalism, integrity and confidentiality. We pride ourselves on our expertise and experience within the industry.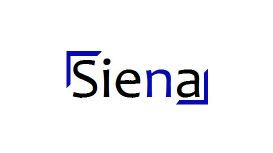 sienapropertymanagement.co.uk
Siena Property Management prides itself on delivering a quality service to clients. Inevitably when something does go wrong or needs fixing, it's the speed of response and solution which

differentiates good block managers. Take a moment to read some of our testimonials.
---
A property management company can make a big difference and support the work and business of landlords. In fact, a property management company is the best way for a landlord to maintain a portfolio of properties with ease and efficiently. Of course, a landlord can always try and monitor and manage their properties, renting them out and go through the whole process themselves. However, without the support and help of a property management company, the whole experience is most certainly going to be a lot of hassle and stress. In case you are a landlord and you want to avoid experiencing all that stress, we recommend you become free from all that and rely on the help of a property management company. By paying a percentage of every month's rent, you will be able to enjoy the support and help of a property management company that will take all worries and stress away from working with properties and tenants. It all sounds great and you are probably already considering working with a property management company. However, finding a property management company that is reputable and reliable enough could become a challenge for you. So in order to help you find a property management company that will effectively work on your projects and look after and perfect out all affairs of your rental properties, here are some useful tips for finding a trustworthy property management company.
Get Referrals for a Property Management Company
Naturally, the best way to start looking for any company or business, a property management company included, is by looking for referrals and recommendations. You can either do that by checking out online for testimonials and reviews from other customers and clients. You can also look out for referrals for property management companies by speaking to people you know. Maybe some of them have already worked and still benefit from the service of a property management company and they can recommend it as reputable and reliable. Maybe some of them had a negative experience with a property management company they will warn you about. No matter the case, checking all those sources of information will give you a good idea of what to expect from a property management company and where to find a good one. Referrals will help you narrow down your choice and potentially help you find the best property management company for your requirements and needs.
Different Sources of Referrals for a Property Management Company
Getting referrals and recommendations is a very effective and easy way to find your property management company. However, always take into account the assumption that some people may be biased towards a property management company and service. Therefore, you are always recommended to check at least a few sources before making a final decision. The same thing applies if you are checking online for testimonials and opinions. Some companies may create misleading information about them online by having people write positive reviews and share misleading information online when these reviewers have not ever been clients of the property management company and service.
Property Management Company – Organise Interviews with the Few Shortlisted
Meeting in person with a representative of a property management company you are interested in to is a very good way to understand more about the company, their style of work, how they can meet your expectations, and do they offer the right service for your requirements and needs. Such interviews will give you valuable information and understanding of what you are looking for a probably help you choose the best property management company. Such a meeting will reveal a lot of new aspects of the work and performance of a property management company and maybe give you a chance to consider some aspects of working with a property management company you haven't thought of yet. When organising such meeting, make sure to discuss all the terms and conditions of the property management company and their requirements too. All that will help you narrow down your choice
How the Property Management Company Handles Vacancies
As an owner of a rental property, vacancies are probably one of the biggest challenges and stress for you. Therefore, it is your priority to find a property management company that handles vacancies in a beneficial for you way. Whenever you are researching a property management company, don't miss to check out how the company is handling vacancies. For example, a property management company may charge a fee for total number of units. However, another property management company will not charge a fee if a unit is vacant. When considering a property management company, always think of this aspect and what options meet your needs the best. One more thing to consider when discussing all terms with a property management company is whether or not the property management company will advertise and rent out vacant units in your rental property before finalizing the property management agreement.
Property Management Company – Learn More About Tenant Screening and Rent Collection Methods
Naturally, two of your most important concerns as a landlord will be the good selection of reliable and good tenants and the timely receipt of monthly rents. Therefore, when you are working with a property management company, you want to be sure that the company will take proper care of both aspects. This pretty much means that you want to inform yourself about the tenant screening and rent collection methods a property management company is utilising. Since having bad tenants is a very bad thing for you as a landlord, because such are considered a higher risk for the property by potentially damaging it. Therefore, you want to make sure that the property management company can handle such situations, also have efficient methods for selecting good tenants and minimise the risk of potential damages of the property. When you are looking for a reliable and reputable property management company, don't miss to take your time, consider all of the above-mentioned aspects, and doing your due diligence. While not absolutely guaranteed, all these tips can definitely help you narrow down your choice and potentially find a property management company you enjoy working with.
Get referrals for a property management company
Different sources of referrals for a property management company
Property management company – organise interviews with the few shortlisted
How the property management company handles vacancies
Property management company – learn more about tenant screening and rent collection methods