Recommended Property Management Companies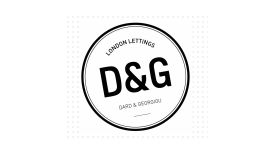 With over 15 years experience in the field of Private Lettings and Social Housing, our staff are ready and waiting to assist you with all your property needs. Based in Essex, our landlord portfolio

spreads far and wide locally and throughout London. We are committed to offering you a bespoke and professional residential property management service.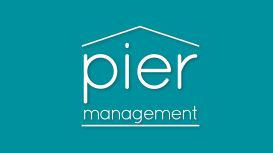 At Pier Management we strive to deliver the very best in property management services for Leasehold and Freehold owners throughout the UK. Whether you are a Landlord or a Tenant, our highly trained

team will work with you to provide a professional service that is both comprehensive and fair.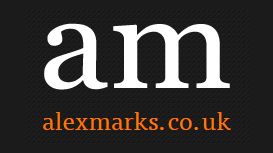 Alex Marks estate agents cover Islington and the surrounding boroughs, including Camden, Hampstead, Islington, Finsbury Park and throughout the North and Central London area. With years of experience,

we're confident that our estate agents in Islington can offer you a first class service whether you're a tenant, landlord, purchaser or vendor.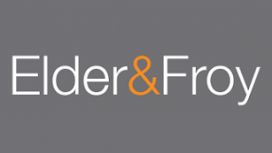 We have good local knowledge and have a significant list of active buyers looking for a range of properties, anything from a modern semi-detached house to a character cottage to a large rural

property. We advertise in the local newspapers and nationally when appropriate. Successful sales have resulted from properties being advertised in our offices. We offer personal attention from our knowledgeable staff, including the two professionally qualified directors.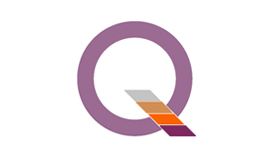 The experienced team at Questus Property Management have varied expertise in Estate & Lettings agency instructions, freehold property management and refurbishment services. Our newly refurbished Old

Town Hastings offices have attracted new clients and as a company we continue to evolve. Our full circle approach to the industry encompasses specialist advice on property sales, rental and freehold management.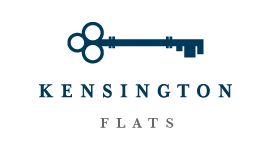 Established over 30 years ago, we are an independent lettings, property management and block management company located in the heart of South Kensington. We manage properties across London, dealing

predominantly with West London and surrounding areas including south west, central and north London.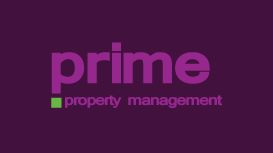 primepropertymanagement.co.uk
Having been in the industry for the past 12 years in both sales and residential lettings, Sarah started Prime Property Management in 2009. She offers a bespoke management service with a strong

emphasis on Customer Service. She is a Member of ARLA (the Association of Residential Letting Agents) as well as being on the ARLA Divisional Council and is a strong supporter of regulation within the Industry.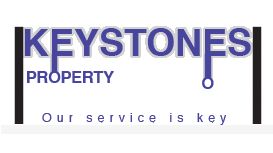 Keystones Property is an estate agent in Loughton, Essex. Keystones Property is a privately owned, independent estate agency offering a wide range of expertise in Residential Sales, Lettings and

Property Management. The company ethos is based around a high level service bringing a quality customer experience to our clients.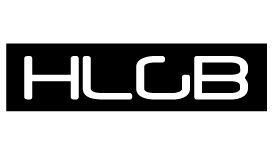 HLGB is a property and portfolio management company operating throughout Northwest England. The company is underpinned with the ethos to deliver great customer care, value for money and service. We

specialise in offering high quality accomodation for our corporate clients but also market to the general public. Our Headquarters are located to the south of Warrington, on Wilderspool Park, the site of the old Greenhall's Brewery.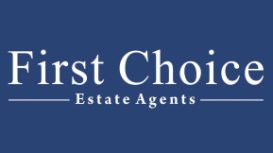 First Choice Estate Agents (Professional Property Services) deliver a highly professional and efficient Residential and Commercial property sales, lettings and management service to our clients in

Birmingham. Whilst embracing the principles of customer care, our aim is to provide unrivalled expertise in our market place, backed by a team of dedicated professionals, extensive property marketing and market leading property management software.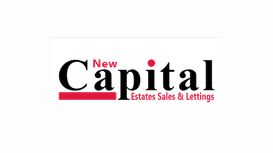 New Capital Estates is an independent dynamic Sales, Lettings and Property Management firm based in East London. We take great pride in being independent, free from the constraints of corporate

structures that other agents are beholden to. It is this independence that gives us greater flexibility in our approach to marketing. We are dedicated to providing a quality service for all our clients as our patrons are essential to the core of our business and our reputation.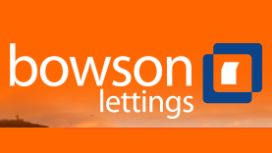 Since opening in 2000, Bowson Lettings has established a reputation as a leading letting and property management agency in the North East. We have an in-depth local knowledge of the marketplace and

professional expertise and emphasis on integrity help us to achieve superb results for our clients.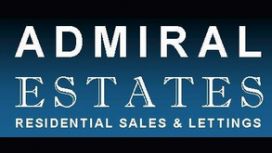 Admiral Estate Agents Cambridge is a leading, independent estate agent. Our services include: Property Sales and Lettings, Property Acquisition, Property Development and Renovation in Cambridge and

surrounding areas. Admiral are transparent, realistic and flexible. We aim to understand your needs and provide the best tailored, professional advice and service.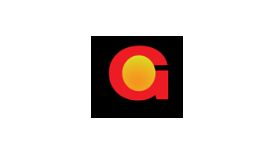 We are well reputed Independent, dynamic and experienced Estate Agent in west London established in 2003. We are specialising our services to focus in property Lettings and Sales. Our aim is to

provide best and professional services to buyers, sellers, Landlords and Tenants. We always make every effort to maintain our high level of professional services to everyone. We have excellent local knowledge with updated skill to provide appropriate services to the people needs.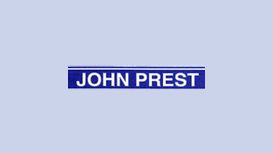 The Prest family has been in the Northallerton area for more than 350 years and various members of the family have run businesses in and around Northallerton since the mid 19th century. The business

was started in 1926 by W.L. Prest, Senior, and in 1933 the business moved to its current premises at 65 High Street, Northallerton. The business is built upon the excellent family name and reputation that has been established throughout the Northallerton area for the past 83 years.
---
A property management company can make a big difference and support the work and business of landlords. In fact, a property management company is the best way for a landlord to maintain a portfolio of properties with ease and efficiently. Of course, a landlord can always try and monitor and manage their properties, renting them out and go through the whole process themselves. However, without the support and help of a property management company, the whole experience is most certainly going to be a lot of hassle and stress. In case you are a landlord and you want to avoid experiencing all that stress, we recommend you become free from all that and rely on the help of a property management company. By paying a percentage of every month's rent, you will be able to enjoy the support and help of a property management company that will take all worries and stress away from working with properties and tenants. It all sounds great and you are probably already considering working with a property management company. However, finding a property management company that is reputable and reliable enough could become a challenge for you. So in order to help you find a property management company that will effectively work on your projects and look after and perfect out all affairs of your rental properties, here are some useful tips for finding a trustworthy property management company.
Get Referrals for a Property Management Company
Naturally, the best way to start looking for any company or business, a property management company included, is by looking for referrals and recommendations. You can either do that by checking out online for testimonials and reviews from other customers and clients. You can also look out for referrals for property management companies by speaking to people you know. Maybe some of them have already worked and still benefit from the service of a property management company and they can recommend it as reputable and reliable. Maybe some of them had a negative experience with a property management company they will warn you about. No matter the case, checking all those sources of information will give you a good idea of what to expect from a property management company and where to find a good one. Referrals will help you narrow down your choice and potentially help you find the best property management company for your requirements and needs.
Different Sources of Referrals for a Property Management Company
Getting referrals and recommendations is a very effective and easy way to find your property management company. However, always take into account the assumption that some people may be biased towards a property management company and service. Therefore, you are always recommended to check at least a few sources before making a final decision. The same thing applies if you are checking online for testimonials and opinions. Some companies may create misleading information about them online by having people write positive reviews and share misleading information online when these reviewers have not ever been clients of the property management company and service.
Property Management Company – Organise Interviews with the Few Shortlisted
Meeting in person with a representative of a property management company you are interested in to is a very good way to understand more about the company, their style of work, how they can meet your expectations, and do they offer the right service for your requirements and needs. Such interviews will give you valuable information and understanding of what you are looking for a probably help you choose the best property management company. Such a meeting will reveal a lot of new aspects of the work and performance of a property management company and maybe give you a chance to consider some aspects of working with a property management company you haven't thought of yet. When organising such meeting, make sure to discuss all the terms and conditions of the property management company and their requirements too. All that will help you narrow down your choice
How the Property Management Company Handles Vacancies
As an owner of a rental property, vacancies are probably one of the biggest challenges and stress for you. Therefore, it is your priority to find a property management company that handles vacancies in a beneficial for you way. Whenever you are researching a property management company, don't miss to check out how the company is handling vacancies. For example, a property management company may charge a fee for total number of units. However, another property management company will not charge a fee if a unit is vacant. When considering a property management company, always think of this aspect and what options meet your needs the best. One more thing to consider when discussing all terms with a property management company is whether or not the property management company will advertise and rent out vacant units in your rental property before finalizing the property management agreement.
Property Management Company – Learn More About Tenant Screening and Rent Collection Methods
Naturally, two of your most important concerns as a landlord will be the good selection of reliable and good tenants and the timely receipt of monthly rents. Therefore, when you are working with a property management company, you want to be sure that the company will take proper care of both aspects. This pretty much means that you want to inform yourself about the tenant screening and rent collection methods a property management company is utilising. Since having bad tenants is a very bad thing for you as a landlord, because such are considered a higher risk for the property by potentially damaging it. Therefore, you want to make sure that the property management company can handle such situations, also have efficient methods for selecting good tenants and minimise the risk of potential damages of the property. When you are looking for a reliable and reputable property management company, don't miss to take your time, consider all of the above-mentioned aspects, and doing your due diligence. While not absolutely guaranteed, all these tips can definitely help you narrow down your choice and potentially find a property management company you enjoy working with.
Get referrals for a property management company
Different sources of referrals for a property management company
Property management company – organise interviews with the few shortlisted
How the property management company handles vacancies
Property management company – learn more about tenant screening and rent collection methods