Recommended Property Management Companies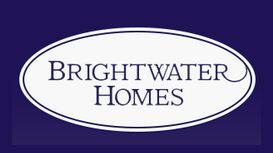 Our core values at Brightwater Homes are professionalism, integrity and transparency. We will guide you through the entire process of letting your property, from finding you a quality tenant to

managing the property on a day to day basis. We have extensive experience of helping landlords maximise their rental returns whilst minimising their stress levels.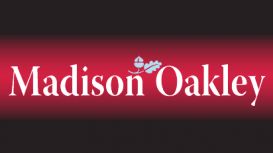 Working across the city of Bath and out into surrounding villages, Madison Oakley's staff combine over 50 years of local experience to create a different style of property consultancy. Our NAEA

licensed Bath estate agents in our George Street & Oldfield Park offices offer a unique combination of outstanding service, focused presentation and cutting edge technology to ensure your home gets the best possible exposure.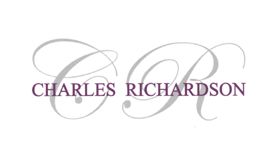 Charles Richardson is London's most innovative estate agent and property management firm. Recognised savoir-faire, ethics beyond reproach combined with the subtle art of negotiation and unfailing

dedication to the values of excellence and perfection we guarantee our clientele an attentive bespoke service. Our reputation for producing high quality marketing material ensures your property is presented in the most appealing manor.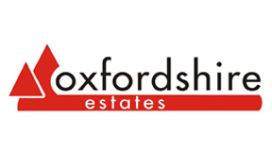 We began trading as Abingdon Estates from our Abingdon Office in 1989. Since then we have developed a strong Letting and Management Portfolio complimented by Residential Sales. Given our local

connections and links with several large Multi-National Companies as well as the Armed Forces we feel that we are perfectly placed to capitalise on this growth and pass on the benefits to our Customers.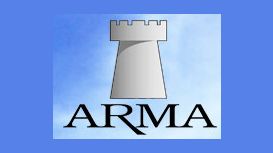 aspectpropertymanagement.co.uk
We are a privately owned, independent company formed specifically to manage long leasehold residential blocks of flats in central and south west London. Aspect Property Management is accredited by the

Royal Institution of Chartered Surveyors. There are many benefits of this accreditation including: the assurance that we abide by the RICS rules and regulations, hold proper professional indemnity insurance, and can offer a Clients Money Protection Scheme.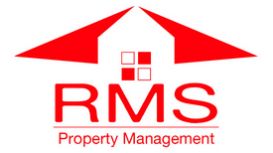 This fantastic and modern business centre provides very high standard offices, offering a range of fully serviced office spaces on flexible terms, along with a variety of on-site facilities. There are

meeting rooms, lounge areas and a manned reception all available within the building, as well as impressive communications, technology and on-site car parking.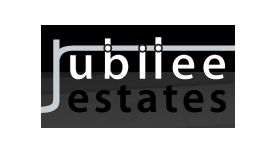 We are a residential sales, lettings and management agent specialising in the East London market. We are a family run business and pride ourselves on providing the highest possible standard of

customer service and integrity. To all our clients - including landlords, sellers, tenants and buyers - we offer some of the most competitive rates in the industry.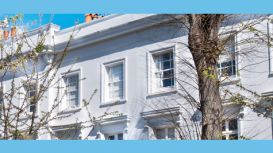 Take advantage of the country's largest group of multi-listing estate agents - linked to the services you need to aid a smooth and less stressful move. Stay informed and up to date. Be one of the

first to know - register for updates on teamprop. Use an i-pad, an i-phone or an Android if you like, because team has all you need to access property details however and whenever you want them. You can even use a desk top!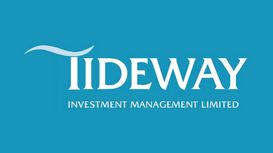 Abu Dhabi Islamic Bank, advised by Tideway Investment Managemen, has taken 3,275 sq ft of Grade A offices at 26-28 Hammersmith Grove London SW6. The bank has taken the space on the 9th floor, to house

support staff for its London Head office at 1 Hyde Park. The bank has agreed a 10 year lease and 5 year tenant break with Landlord The Hammersmith Grove Partnership, c/o Orchard Grove Asset Management Limited.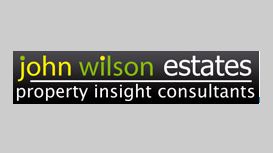 John Wilson is an innovatively progressive property firm within Stratford, east London, at the heart of 2012 Olympics, offering clients the finest property insight solutions and services. Our quality

of work is based on the highest standards of ethics, values and client care. In so doing, we earn the trust of our clients who become our long-term customers, since we always place their interests at the forefront.
Established in 1989, Oakland Estates Ltd is a growing and trusted estate agent providing a broad range of services including lettings, sales, property management and finance advice throughout central

and east London. Oakland's prides them self on the reputation they have with their clients across all their services, it is such rapport that has allowed them to develop a management portfolio of over 200 properties in addition to constant growth within their sales and lettings departments.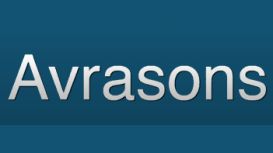 Avrasons Limited has been established since 1965 as an independent estate agency specialising in lettings and management of residential properties. We also have a dedicated team dealing with freehold

management. Other services that we offer include advice on acquisition and property development. Our senior management are professionally qualified and members of the National Association of Estate Agents and Royal Institution of Chartered Surveyors.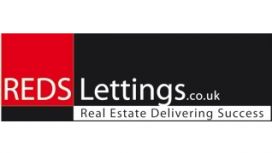 Reds Lettings delivers a highly professional and efficient residential letting and management service to landlords and tenants in Aylesbury and Buckinghamshire. Whilst embracing the principles of

customer care, our aim is to provide unrivalled value & expertise in the market place, backed by a team of fully dedicated professionals, extensive property marketing and market leading property management software.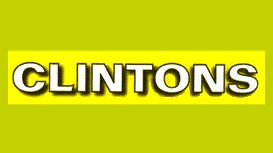 Clintons property management cover the East London and South Essex areas and over the past 20 years wehave grown to be the leading agent in the area specialising in Property Management and Lettings.

Moving home can be a stressful experience, so if you have any doubts about any aspect of renting your new home, please do not be afraid to consult any member of our staff who will be happy to help you.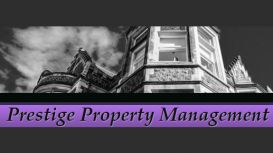 Our professional residential property management service is tailored exclusively to your individual needs. Whether you require a complete residential property management package or you have residents

who suitably qualified to provide part of the service, we work with clients to provide the most efficient, cost effective services.
---
A property management company can make a big difference and support the work and business of landlords. In fact, a property management company is the best way for a landlord to maintain a portfolio of properties with ease and efficiently. Of course, a landlord can always try and monitor and manage their properties, renting them out and go through the whole process themselves. However, without the support and help of a property management company, the whole experience is most certainly going to be a lot of hassle and stress. In case you are a landlord and you want to avoid experiencing all that stress, we recommend you become free from all that and rely on the help of a property management company. By paying a percentage of every month's rent, you will be able to enjoy the support and help of a property management company that will take all worries and stress away from working with properties and tenants. It all sounds great and you are probably already considering working with a property management company. However, finding a property management company that is reputable and reliable enough could become a challenge for you. So in order to help you find a property management company that will effectively work on your projects and look after and perfect out all affairs of your rental properties, here are some useful tips for finding a trustworthy property management company.
Get Referrals for a Property Management Company
Naturally, the best way to start looking for any company or business, a property management company included, is by looking for referrals and recommendations. You can either do that by checking out online for testimonials and reviews from other customers and clients. You can also look out for referrals for property management companies by speaking to people you know. Maybe some of them have already worked and still benefit from the service of a property management company and they can recommend it as reputable and reliable. Maybe some of them had a negative experience with a property management company they will warn you about. No matter the case, checking all those sources of information will give you a good idea of what to expect from a property management company and where to find a good one. Referrals will help you narrow down your choice and potentially help you find the best property management company for your requirements and needs.
Different Sources of Referrals for a Property Management Company
Getting referrals and recommendations is a very effective and easy way to find your property management company. However, always take into account the assumption that some people may be biased towards a property management company and service. Therefore, you are always recommended to check at least a few sources before making a final decision. The same thing applies if you are checking online for testimonials and opinions. Some companies may create misleading information about them online by having people write positive reviews and share misleading information online when these reviewers have not ever been clients of the property management company and service.
Property Management Company – Organise Interviews with the Few Shortlisted
Meeting in person with a representative of a property management company you are interested in to is a very good way to understand more about the company, their style of work, how they can meet your expectations, and do they offer the right service for your requirements and needs. Such interviews will give you valuable information and understanding of what you are looking for a probably help you choose the best property management company. Such a meeting will reveal a lot of new aspects of the work and performance of a property management company and maybe give you a chance to consider some aspects of working with a property management company you haven't thought of yet. When organising such meeting, make sure to discuss all the terms and conditions of the property management company and their requirements too. All that will help you narrow down your choice
How the Property Management Company Handles Vacancies
As an owner of a rental property, vacancies are probably one of the biggest challenges and stress for you. Therefore, it is your priority to find a property management company that handles vacancies in a beneficial for you way. Whenever you are researching a property management company, don't miss to check out how the company is handling vacancies. For example, a property management company may charge a fee for total number of units. However, another property management company will not charge a fee if a unit is vacant. When considering a property management company, always think of this aspect and what options meet your needs the best. One more thing to consider when discussing all terms with a property management company is whether or not the property management company will advertise and rent out vacant units in your rental property before finalizing the property management agreement.
Property Management Company – Learn More About Tenant Screening and Rent Collection Methods
Naturally, two of your most important concerns as a landlord will be the good selection of reliable and good tenants and the timely receipt of monthly rents. Therefore, when you are working with a property management company, you want to be sure that the company will take proper care of both aspects. This pretty much means that you want to inform yourself about the tenant screening and rent collection methods a property management company is utilising. Since having bad tenants is a very bad thing for you as a landlord, because such are considered a higher risk for the property by potentially damaging it. Therefore, you want to make sure that the property management company can handle such situations, also have efficient methods for selecting good tenants and minimise the risk of potential damages of the property. When you are looking for a reliable and reputable property management company, don't miss to take your time, consider all of the above-mentioned aspects, and doing your due diligence. While not absolutely guaranteed, all these tips can definitely help you narrow down your choice and potentially find a property management company you enjoy working with.
Get referrals for a property management company
Different sources of referrals for a property management company
Property management company – organise interviews with the few shortlisted
How the property management company handles vacancies
Property management company – learn more about tenant screening and rent collection methods