Recommended Property Management Companies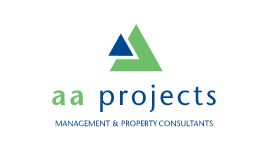 Our mission is to provide a quality, client focused management and property consultancy service, delivering robust and innovative solutions that are supported by best practice. We pride ourselves on

achieving best value for clients, providing up-to-date knowledge of property solutions, procurement, financing and the complete management of the construction process.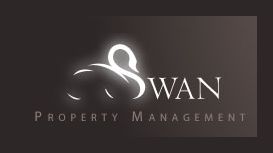 Swan Property Management is a SAFEagent. SAFE-Safe Agent Fully Endorsed-is a mark denoting firms that protect lanldords and tenants money through a client money protection scheme. Full details of the

scope of the scheme can be obtained from the scheme operator.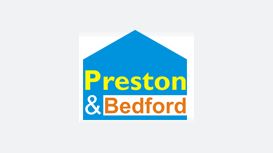 We are a niche practice firm of Chartered Surveyors specialising in providing Commercial Property advice to clients across the North West. We have been established in Blackpool since 1919 and we

represent a wide variety of local clients and national property companies, some of whom have roots dating back to when the firm started. We specialise in Commercial Property Management, Sales and Lettings, Landlord & Tenant, Dilapidations Surveys, and Valuation. Leighton Hamilton Management provide property and company management services for the small to medium sized investor specialising in Retail Property. The dedicated and highly qualified team provide

clients with a service dedicated to the fundamentals of property management.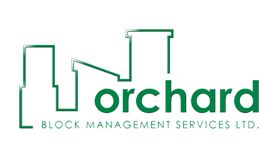 Orchard Block Management Services Ltd (OBMS Ltd) is here to provide the best possible block management service for you and your property needs. We cater to the management and maintenance of many

different categories of property such as purpose built apartment blocks, converted houses, factory conversions and other residential property maintenance sites.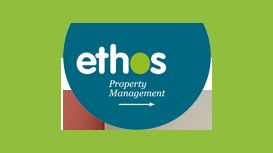 We provide a professional property management service for both landlords and tenants, and have over two decades of experience within the sector. Property management is about trust, we take the trust

placed in us by our landlords and tenants seriously, and over the years have built a reputation for openness, honesty and fairness. We manage all types of properties, from houses to student apartments, with the same ethos: to deal with all our clients honestly and fairly.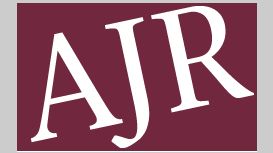 Aidan J Reed are an independent, professional firm of Estate Agents, Letting Agents, Property Management Agents, Chartered Surveyors, Auctioneers & Property Consultants based in Loughborough and

Quorn. At AJR we have unrivalled local experience and people who are committed to giving you a great customer experience.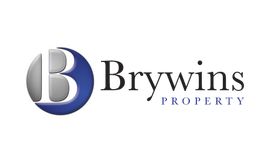 We are a local independent firm based in the heart of Fleet, specialising in Lettings & Property Management, Property Maintenance and Full Refubishment. Our knowledge of the local property market,

combined with experienced and friendly staff, enables us to offer an enviable service to all. As specialists we are fully focused on the priorities and needs of our customers.
Pendred Fox have staff in Leicester and Central London. We enable private landlords and letting agents to sub-contract certain aspects of property management to us whilst retaining overall control of

their property. If you need help or advice about any aspect of residential lettings in Leicestershire or Central London please contact us. Our business is to assist individuals and companies who wish to let and manage properties themselves.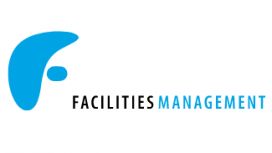 It's a truly comprehensive service - from asset and grounds maintenance to security and waste management. The result? You have the flexibility to create a facilities management and business support

service that reflects your particular needs. And of course, all the services we carry out meet the high professional standards demanded by our clients - as well as the appropriate Health and Safety legislation.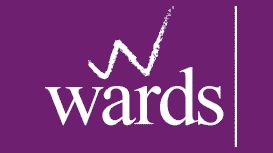 Wards Surveyors was originally formed in 1988 by Vernon Ward, and now is a general practice firm with a bias towards management. In respect of block/site management our portfolio is in excess of 1,000

properties in developments from six to sites with in excess of one hundred units. Our management activities are supervised by chartered surveyors with experienced support staff.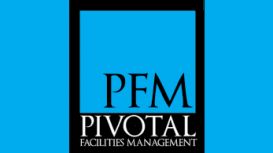 PFM is Northern Ireland's fastest growing provider of Facilities Management Services. We provide tailored, effective and quality service to all our clients at a cost to suit all budgets and

requirements. Our focus is on building long term relationships that allow us to develop a comprehensive facilities management programme with any company or individual in any location across Northern Ireland.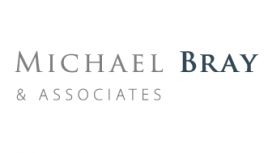 Our experience in the residential and commercial property markets ensure that we are ideally placed to advise our Clients wisely and efficiently as regards their property matters. Based in Surrey in

the heart of south-east England, we have extensive experience in London and nationally, particularly in matters relating to acquisition. We have successfully valued and acquired property in London, Scotland, Wales, Northern Ireland as well as the far reaches of England!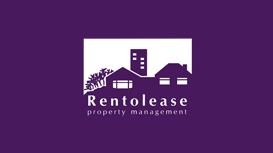 Immaculate ground floor apartment situated on Barassie Shore Front. The lounge has a beautiful recessed patio door unit which looks onto the sea front, and gives access to the modern fitted dark gloss

kitchen. There are 2 double bedrooms both with storage, and a family bathroom.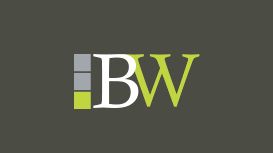 bwpropertymanagement.co.uk
Having started his career at Sainsburys, he soon transferred into the world of property and by 1980 was responsible for a portfolio of 500+ tenancies in London, together with around 50 commercial

investment properties throughout the UK.Four years later he struck out on his own, forming Crabtree Property Management Limited, building up a portfolio of 9,000+ residential units over 18 years as Managing Director. He sold Crabtree in 2002 to four of his staff.
---
A property management company can make a big difference and support the work and business of landlords. In fact, a property management company is the best way for a landlord to maintain a portfolio of properties with ease and efficiently. Of course, a landlord can always try and monitor and manage their properties, renting them out and go through the whole process themselves. However, without the support and help of a property management company, the whole experience is most certainly going to be a lot of hassle and stress. In case you are a landlord and you want to avoid experiencing all that stress, we recommend you become free from all that and rely on the help of a property management company. By paying a percentage of every month's rent, you will be able to enjoy the support and help of a property management company that will take all worries and stress away from working with properties and tenants. It all sounds great and you are probably already considering working with a property management company. However, finding a property management company that is reputable and reliable enough could become a challenge for you. So in order to help you find a property management company that will effectively work on your projects and look after and perfect out all affairs of your rental properties, here are some useful tips for finding a trustworthy property management company.
Get Referrals for a Property Management Company
Naturally, the best way to start looking for any company or business, a property management company included, is by looking for referrals and recommendations. You can either do that by checking out online for testimonials and reviews from other customers and clients. You can also look out for referrals for property management companies by speaking to people you know. Maybe some of them have already worked and still benefit from the service of a property management company and they can recommend it as reputable and reliable. Maybe some of them had a negative experience with a property management company they will warn you about. No matter the case, checking all those sources of information will give you a good idea of what to expect from a property management company and where to find a good one. Referrals will help you narrow down your choice and potentially help you find the best property management company for your requirements and needs.
Different Sources of Referrals for a Property Management Company
Getting referrals and recommendations is a very effective and easy way to find your property management company. However, always take into account the assumption that some people may be biased towards a property management company and service. Therefore, you are always recommended to check at least a few sources before making a final decision. The same thing applies if you are checking online for testimonials and opinions. Some companies may create misleading information about them online by having people write positive reviews and share misleading information online when these reviewers have not ever been clients of the property management company and service.
Property Management Company – Organise Interviews with the Few Shortlisted
Meeting in person with a representative of a property management company you are interested in to is a very good way to understand more about the company, their style of work, how they can meet your expectations, and do they offer the right service for your requirements and needs. Such interviews will give you valuable information and understanding of what you are looking for a probably help you choose the best property management company. Such a meeting will reveal a lot of new aspects of the work and performance of a property management company and maybe give you a chance to consider some aspects of working with a property management company you haven't thought of yet. When organising such meeting, make sure to discuss all the terms and conditions of the property management company and their requirements too. All that will help you narrow down your choice
How the Property Management Company Handles Vacancies
As an owner of a rental property, vacancies are probably one of the biggest challenges and stress for you. Therefore, it is your priority to find a property management company that handles vacancies in a beneficial for you way. Whenever you are researching a property management company, don't miss to check out how the company is handling vacancies. For example, a property management company may charge a fee for total number of units. However, another property management company will not charge a fee if a unit is vacant. When considering a property management company, always think of this aspect and what options meet your needs the best. One more thing to consider when discussing all terms with a property management company is whether or not the property management company will advertise and rent out vacant units in your rental property before finalizing the property management agreement.
Property Management Company – Learn More About Tenant Screening and Rent Collection Methods
Naturally, two of your most important concerns as a landlord will be the good selection of reliable and good tenants and the timely receipt of monthly rents. Therefore, when you are working with a property management company, you want to be sure that the company will take proper care of both aspects. This pretty much means that you want to inform yourself about the tenant screening and rent collection methods a property management company is utilising. Since having bad tenants is a very bad thing for you as a landlord, because such are considered a higher risk for the property by potentially damaging it. Therefore, you want to make sure that the property management company can handle such situations, also have efficient methods for selecting good tenants and minimise the risk of potential damages of the property. When you are looking for a reliable and reputable property management company, don't miss to take your time, consider all of the above-mentioned aspects, and doing your due diligence. While not absolutely guaranteed, all these tips can definitely help you narrow down your choice and potentially find a property management company you enjoy working with.
Get referrals for a property management company
Different sources of referrals for a property management company
Property management company – organise interviews with the few shortlisted
How the property management company handles vacancies
Property management company – learn more about tenant screening and rent collection methods